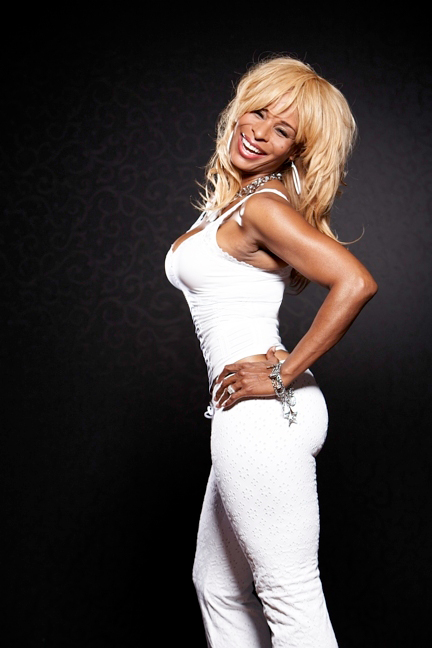 Download
Name
Play
Size
Length
Audrey Turner Part 2
(The O Show)


74.8 MB
65:23 min

Saturday, August 15, 2009
San Francisco-born Audrey Madison Turner attributes her musical inclination to her parents. Art and Georgia Madison surrounded their children with instruments and a wide range of music throughout their childhood. The captivating singer/songwriter, producer and actress began participating in beauty contests and talent shows at an early age, eventually debuting an original song for her graduating class at their commencement ceremony. Following high school Audrey's trek to become a psychologist fell second to her dreams of becoming a star.
It wasn't long before Audrey founded "Madison Avenue," which benefitted from contributions from musical genius Stevie Wonder. The family-based group produced hits including "Buttercup" and "Much In Love." Audrey appeared in various talent search competitions and on numerous talk shows, particularly Playboy Carol Vatalie's Talk show and the "Big Break Talent Search," hosted by Natalie Cole. Additionally, she became the assistant choreographer to Lon Fontaine of Motown, creating routines for major superstars such as Aretha Franklin, the Temptations, and the Pointer Sisters. It wasn't long before Madison-Turner graced the stage with Chuck Berry, Little Richard, BB King and Little Milton. She was personally requested by the Royal Family of Brunei for two special performances.
As she began catching the sights of the industry and public alike, "The King of Rock & Roll"—Ike Turner took an unabashed liking to Audrey. After meeting Ike Turner through a mutual friend Madison-Turner didn't think twice about sharing the stage and going on tour with the man himself. Their professional relationship eventually segued into a romantic one, leading to a wedding years later. Ike and Audrey recorded multiple tracks together on his Live Montreaux Jazz Festival CD and Ike Turner's Final CD before his historic passing in December of 2007. She is currently writing a book about the last years of their life together.
Audrey Madison-Turner will soon release her first solo album, appropriately titled "Picking Up The Pieces." Empowered by her sexuality, the R&B sex-symbol's vocals have a haunting passion and her looks are reminiscent of a young Tina Turner. With the subtle, yet dominant sultriness of Chaka Kahn and the mystifying huskiness and tone of Macy Gray Audrey is a fusion of today's best female vocalists with a personal twist. Audrey Madison-Turner's dignified style never fails to delight the millions of classic R&B, Blues/ POP fans looking for a modern-day diva with that classic feel.
She is active in various charitable efforts and delighted to help those causes that are advocates for mentally and physically abused women.
www.myspace.com/audreyturnermadison
http://www.livebluesworld.com/audreymadisonturner
"Ike had always told me "Baby when when you got money everybody is your friend, when you are down and out you can count on one hand how many many friends will reach out to even give you a hundred dollars" That rings absolutely true, there is something that I do have which no one can ever take from me and that is me."